Supporting your sales force
Alphéa Conseil offers training solutions adapted to your needs and company strategy, either as individual modules or global team management solutions.
Commercial growth - Mastering sales techniques
Motivating sales representatives and improving their sales performance is essential to the sustainability of a business's existence, particularly when the sales force is the only source of revenue.
With our expertise in assessing sales skills, and our recruitment know-how, we can establish a diagnosis of your sales force with you.
We advise you on how to improve their business goals through the sales techniques we provide: 
    Initiate contact,
    Present the offer,
    Overcome objections,
    Negotiation,
    Close the deal.
We intervene with your employees and customers in an operational situation to monitor the results obtained.



Outplacement or employability coaching
Our primary goal: to enable you to assist one of your employees when they leave your company.
"We all have 2 to 3 competitors in our business sector. In our job search we have at least 50 competitors for every one of our applications!"
Our service is divided into 3 main stages:
Defining your professional project:
Establish a follow-up and overview file for the person being assisted,
Carry out a professional assessment including personality tests,
Define a job search strategy,
Gain confidence and be proactive in the job search,
Understand and identify a target market,
Review and update your résumé and cover letter.
Actions to be implemented:
Establish an employability strategy,
Understand different job search techniques,
Diversify and acquire new job search techniques,
Conduct recruitment interviews in the field, 
Position yourself as a solution provider,
Coaching follow-up and assessment:
3-month follow-up period of the assisted person
Preparation for future recruitment interviews based on real cases.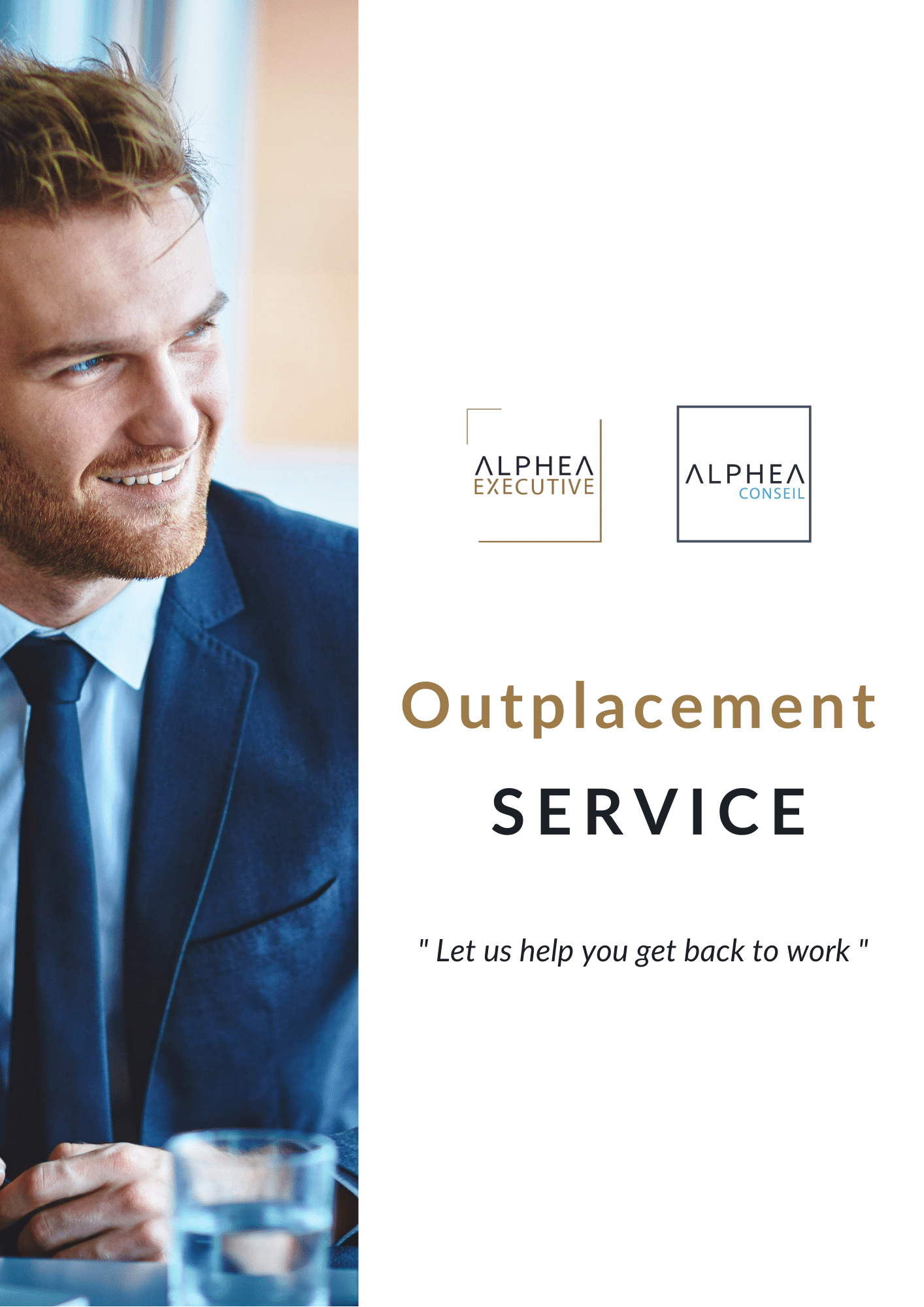 Contact Alphéa Conseil Agency