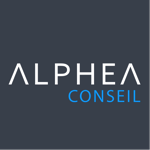 Permanent contract

Between 50 and 60K€

Londerzeel, 1840, Belgique

09/15/2020
Job Description
Our client is the market leader in the field of mineralwater cooling solutions. They are passionate about delivering the best in class quality mineralwater and innovation.
They are currently looking for a sales coach to develop the talents of to their dynamic internal sales team.
Sales Coach Responsibilities and Duties:

- Act as a consultant to salespeople and provide helpful advice on coping with job-related challenges ;
- Onboard and train new salespeople ;
- Identify individual and team training needs;
- Develop educational material, including presentations, sales scripts and case studies ;
- Design training courses using gamification, role-playing activities and job simulation ;
- Gather feedback on all training programs from trainees, managers and instructors ;
- Set annual learning and development objectives for the sales team ;
- Maintain updated records of educational curriculum and material ;
- Evaluate employees' performance after each training ;
- Monitor costs of training programs ;
- Stay updated with current market trends and the changing demands of the sales environment.
Successfull applicant

- Work experience as a Sales Coach, Sales Trainer or similar role ;
- Experience in a sales or customer service position is a plus ;
- Excellent coaching skills ;
- Familiarity with role-playing activities and e-learning platforms ;
- Hands-on experience creating presentations (e.g. videos or slides) ;
- Excellent communication skills with the ability to motivate people ;
- Fluent in Dutch and French ;
- Problem-solving skills ;
- Additional training certification is a plus ;
- Familiar with performance management methods ;
- Very self-motivated and goal oriented.

Do you recognize yourself in this profile?
Apply for this rare oppoirtunity. We're looking forward to meeting you.