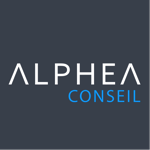 Permanent contract

Between 50 and 60K€

Antwerpen, 2000, Belgique

02/18/2021
Job Description

Our client is focusing their attention to prefabricated buildings in different materials : Wood, Cross Laminated Timbers, Glued Laminated Wood, Timber Framed Construction, steel construction and precast concreet

Today they are looking to reinforce their team and are looking for a Project Leader (Nl/Fr)

Who are you?

On technical level we expect you to follow the on-going meetings with the construction team, with the support of our Head of Execution and of our Wood expert.

There you will collect the much needed information to start planning the projects.
We surely need someone with at least 5 years experience in Prefabrication & LEAN methods, these are the basics for all our projects.
After the planning, you will follow the execution as last part of the job.





Successfull applicant
You speak fluently Dutch and French (English is a plus) ;
You have at least 5 years' experience as class 8 contractor and prefab ;
You are flexible to follow projects in Flanders and Brussels (average time of our project = 2-3 months) ;
  You are passionate about dry construction and sustainability ;
 Your social skills make you able to challenge counterparts in meeting on a constructive but convincing way ;
You are not afraid to take initiative in line with your responsibilities and knowledge.
Knowing that we are NOT a subcontractor in our projects, but the general contractor.
You like challenges and you keep yourself motivated even in tough situations ; You are result-oriented and structured ;
You have a healthy team spirit. You are a fast learner.
Our offer?
A challenging job at a fast-growing real estate/construction company that covers Belgium and Luxemburg ;
Freedom, culture & growth opportunities of a thriving company ;
A small team with great expertise who want to exchange their knowledge ;
On the long term your own independency and projects ;
An attractive salary package, in line with your experience & knowledge.