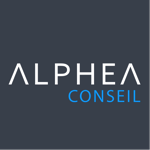 Permanent contract

Between 40 and 50K€

Bruxelles, 1000, Belgique

11/09/2020
David BOON
Job Description
You want to be part of an organization which is enabling a longer active and independent life for evenryone?
You're passionate about new technologies and improving care quality?
You love being on the field managing existing clients?

WE ARE LOOKING FOR A CUSTOMER SUCCESS MANAGER FOR THE FRENCH AND FLEMISH SPEAKING PART OF BELGIUM

Our solution detects, analyses and prevents falls of elderly in hospitals, nursing homes and service flats. Through the use of 3D sensors and AI, our solution is autonomous and at the forefront of technology while integrating privacy protection at its heart. It improves patients' safety, medical teams' efficiency and families' peace of mind.

YOUR MISSION:
- Organization and follow-up of the installation and commissioning with our technical support ;
- Training of the nursing team, ergo, physiotherapist; training for the quality manager/direction on the KPI side, automatic report ;
- Follow-up of the use of our solution with teams and management / quality: analysis of reports and images, use of dashboard (login, visualization, dect call etc.) ;
- Work on the integration of our solution with existing IT systems (CIO, alerting, etc.) ;
- Presentation and training on the new features ;
- Collection of feedback and requests to feed the development of our roadmap.

YOUR RESPONSABILITIES:

- Convert the pilot into deployment ;
- Expand the installed base at the customer's site ;
- Upsell new features during the contract period ;
- Ensure the renewal of the contract.

Successfull applicant
- You are fluent in French/Dutch ;
- You have experience in a similar function (Customer succes manager; account manager) ;
- Proven Sales skills & methodologies in Hospitals & Nursing Homes is a big plus;
- Usage of CRM and Sales pipeline (Pipedrive) ;
- Advanced knowledge in IoT technologies (IP network, cloud, sensors) ;
- MS Office, Adobe CC.
- You're a team player ;
- You're open minded, creative and solution oriented ;
- You love being on the field with customers ;
- You're passionate about new technologies and improving care quality ;
As part of an agile and dynamic team, you'll have the opportunity to take an active role in our development and grow with the company.
You'll work among seasoned entrepreneurs, developers, scientists, and doctors.
While not with customers, you'll enjoy our modern, dynamic and international environment in one of the most exciting Brussels neighborhoods on Avenue Louise, at walking distance from Place du Chatelain.
We're offering a full-time job with flexible hours, home working, meal vouchers, company car and an attractive remuneration plan.

You want to improve the world with us? Send your application (CV)!