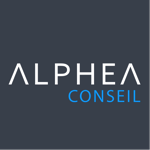 Permanent contract

Between 30 and 40K€

Bruxelles, 1000, Belgique

03/17/2020
Job Description
Do you want to embrace administrative work in order to support an ambitious organisation?
Do you want to be part of a collaborative team where your competencies will be highly useful?

You will be a member of the administrative team of the organisation and provide the following tasks:
 
·            Travel arrangements for staff members, elected representatives, experts (booking flights and hotels); preparation of the expenses reports upon return following the organisation's administrative procedures;
·            Assistance in the organisation of meetings (rooms, catering, interpretation, attendance lists…): draft budget of the events, ensure sound financial and administrative procedures;
·            Proof reading of documents and translation;
·            Update and maintain contact database and the online public calendar;
Assist in the administration, finance and logistics of projects and research implemented by the Policy Team;
·            Other tasks: assistance in the recruitment of interns, support the preparation of EU narrative and financial reports; liaison with the other departments of the organisation.
Successfull applicant
·            You have a degree in administrative studies or equivalent by experience;
·            You have ideally a minimum of 3 years of experience in office administration functions;
·            You are perfectly bilingual English-French (both spoken and written skills) and a good Excel user;
·            You experience a true work pleasure by delivering a rigorous and organised administrative work. You are keen at working with figures. You are not afraid to process a great number of documents;
·            You have excellent organisation skills with attention to details and procedures;
·            On the human side, you are a positive, accountable and tenacious person; You enjoy being in contact with people and you have strong interpersonal skills.  
We offer:
- An open, international, young and flexible work environment;
- A valuable experience with the European institutions;
- A long term contract;
- A modern and well-situated office in the European Quarter nearby Luxembourg Brussels Station.
Wishing to join us?
We are looking forward to meeting you! Send your CV and application letter (one document in French, the other one in English) telling us about your motivations and interests to
david@alphea-conseil.com
 before 23h59 – April 17th 2020.