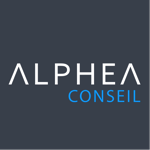 Permanent contract

Between 50 and 60K€

Hasselt, 3500, Belgique

01/30/2020
Job Description
Hebt U zin om in de ICT sector te werken? Targets geven U een extra boost?
Woont U in de regio Limburg?



Wij zoeken een Account Manager ICT Medium Enterprise 



90% van uw agenda wordt gevuld door een callcenter, voor 10% wordt er prospectie verwacht.
Ons klant is gelegen in de regio van Namen, maar u werkt natuurlijk vanuit UW EIGEN REGIO.

UW MISSIE:
De klantenwerving administratief opvolgen en het team informeren ;
Het plan voor klantenwerving ontwerpen en de klantbezoeken plannen ;
Producten presenteren of demonstreren bij de klant en advies geven ;
De bestelling (beschikbaarheid van producten, leveringstermijn, behandeling van klachten, ...) en de klanten (getrouwheidsacties, tevredenheidsenquêtes, aanmaningen, ...) opvolgen ;
Het commerciële voorstel uitwerken samen met de klant de voorwaarden van de verkoopovereenkomst of de prijsraming overeenkomen.
Successfull applicant
Je hebt kennis in ICT; 1-2 jaar werkervaring is een pluspunt ;

Je hebt een verzorgd voorkomen en een positieve uitstraling ;
Je weet als geen ander klanten te overtuigen van jouw product ;
Targets geven jou een extra boost ;
Je bent bereid opleiding te volgen ;
Je kan zelfstandig, efficiënt en doelgericht werken ; creatief denken (Inventiviteit); klantgerichtheid ;
Zin voor nauwkeurigheid hebben ;
Regels en afspraken nakomen ;
Zich kunnen aanpassen aan veranderende omstandigheden (flexibiliteit).
Aanbod:
Aantrekkelijk loonpakket, bestaande uit een vast loon en commissie ;
Bedrijfswagen ;
Gsm + abonnement ;
Tablet ;
Andere extralegale voordelen, zoals een hospitalisatieverzekering.
Hoe solliciteren?